Press
You find more info about the chaire and its mission here.
You find more info about our partners here (click on the category to see the details).
Images
Press releases
Monthly press coverage update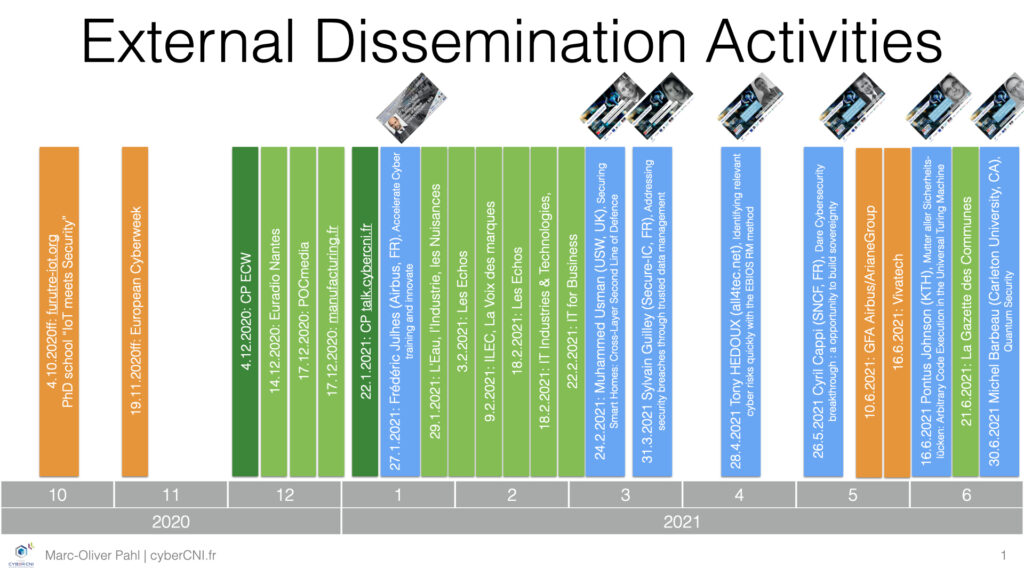 Social Media
You can follow us on:
Email updates
Also consider subscribing to our updates via email in the box on the left.
Speaker Series
Our speaker series has its own page with infos and subscription here: https://talk.cybercni.fr.