Wed, Oct 27, 2021, 17 CET I Sebastian Labitzke (ITK Engineering GmbH, DE) – Cybersecurity Risk Analysis: Reaching the Full Potential
On Oct 27, 2021, at 5 pm CET, Sebastian Labitzke, ITK Engineering GmbH, Germany, will talk about "Cybersecurity Risk Analysis: Reaching the Full Potential?". Watch the trailer here.
You are cordially invited to join the free live stream on youtube and LinkedIn! To register and subscribe to the series announcements, just enter your mail address in the box on the left at https://talk.cybercni.fr/. Please share the link https://talk.cybercni.fr/2021-10 with your interested friends!
Abstract
In this presentation, we show the key points to consider to unleash the full potential out of cybersecurity risk analyses. In particular, we elaborate on the actual purpose of risk analyses, talk about recently released standardizations in the automotive industry, and demonstrate the bare necessities of a valuable risk assessment. Furthermore, we introduce the three most important points to consider for such a risk analysis, i.e., the methodology, the flexibility, and the traceability. We conclude the talk by showing that risk analyses can serve as a value add if the highlighted key points are considered.
Dr. Sebastian Labitzke
As head of engineering, Dr. Sebastian Labitzke is responsible for topics like cloud development, data analytics, industrial systems, and energy management projects. Furthermore, as Chief Information Security Officer (CISO) and Product Security Officer, Sebastian drives the Information Security Management System (ISMS) based on ISO/IEC 27001 and TISAX and is responsible for the security of project deliverables. Sebastian represents the ITK Engineering GmbH (a 100% Bosch subsidiary) in committees and by giving conference presentations, keynotes, online seminars, and online videos.
Beforehand, Sebastian led ITK teams of distinct cybersecurity professionals (disciplinary and technical management). He coordinated the cybersecurity projects across the company (automotive, off-highway and commercial vehicles, health, and IoT/Industry). Before joining ITK, Sebastian was active at the Steinbuch Centre for Computing (SCC). Having completed his diploma degree in computer science at the University of Karlsruhe (TH), he did his Ph.D. at the Telematics Institute of the Karlsruhe Institute of Technology (KIT). His dissertation covers security- and privacy-related topics and was awarded as the best dissertation of the academic year of 2013 by the FZI Karlsruhe.
ITK Engineering GmbH, Germany
ITK Engineering GmbH was established in 1994 as "Ingenieurbüro für technische Kybernetik" and is an internationally operating technology company with customers in the automotive and aerospace industries as well as in building and medical technologies, motorsports, robotics, and transportation. In addition to tailored technical consulting and development services, the company offers turn-key systems in the fields of software engineering, embedded systems, model-based design, and testing as well as control systems design and signal processing. With a staff of 1,200 associates, ITK is headquartered in Rülzheim (Palatinate) and has nine branch offices in Germany. In addition, ITK is represented in Japan, China, Spain, and Austria. Worldwide, 1,300 associates are working for the engineering partner. Since 2017, ITK Engineering is a 100-percent subsidiary of the Robert Bosch GmbH.
Talk.cybercni.fr
The Cyber CNI Lecture Series is a free monthly event that takes place on the last Wednesday of the month from 5:00 pm to 6:30 pm.
The event consists of a 40-minute expert presentation followed by a 30-minute discussion.
The Cyber CNI Speaker series aims to raise awareness and understanding of cyber security issues among all audiences. It aims to enable an ongoing dialogue between experts from industry and academia and the general public (citizens, families, small and large businesses, public organizations, etc.). All of us are concerned.
The events are broadcasted live on Youtube (https://talk.cybercni.fr/) and LinkedIn, allowing worldwide remote participation – including a tool to participate in the discussion.
You can add the event calendar via ICS, webcal, HTML.
How the digital transformation is changing our lives
The COVID-19 pandemic has shown all of us the benefits of information technology. It allows us to work at a distance, to live at a distance, and most importantly, to keep in touch at a distance – with younger and older people, those closest to us, and even making new contacts.
Our society relies more and more on information and operational technologies. Examples include water, energy, heat and cooling supply, communications, healthcare, production and processing of goods, transportation, national security, banking, research and education, and food production.
What all these areas have in common is that they make intensive use of networked distributed computer systems. These systems can be attacked in many ways. This is no longer just a problem for computer "pros" because computer systems are essential to all of us. The effects of "cyber-attacks" range from power outages to the collapse of the health care or banking sectors.
Program and registration: https://talk.cybercni.fr/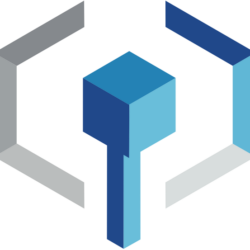 Latest posts by Speaker Series talk.cybercni.fr
(see all)