[TALK22] Gabi Dreo (Universität der Bundeswehr München, Germany) – Paradigm shift from cybersecurity to cyber resilience
On Mon, Nov 7th, 2022, 10ham CET, Gabi Dreo (Universität der Bundeswehr München, Germany), will talk about "Paradigm shift from cybersecurity to cyber resilience". You are cordially invited to join the free live stream on youtube and LinkedIn! Please share the link https://talk.cybercni.fr/22 with your interested friends!
Trailer: https://youtu.be/wjXyV3RwLic
LinkedIN Event: https://www.linkedin.com/video/event/urn:li:ugcPost:6990051159256223744/
Facebook Event: https://fb.me/e/1VsjqM9VW
Youtube: https://youtu.be/QgA1idXyHqo
Stream redirect (for every edition): https://TALK.cyberCNI.fr/stream
Newsletter with invitations: Subscription on https://TALK.cyberCNI.fr
Abstract
My talk will be about the paradigm shift from security to resilience, and especially the ways, the steps, the obstacles, chances, and risks. What to do to get a cyber resilient system?
Cybersecurity is necessary to think in another way; and certainly in terms of cyber resilience. Since we cannot build 100% secure systems, the question is, how we can build robust systems where the overall functionality is provided – also in case some parts are failing.
Gabi Dreo
Prof. Dreo studied computer science at the University of Maribor, Slovenia and received her doctorate and habilitation at the Ludwig-Maximilians-University of Munich (LMU) with "summa cum laude".
In 1997, she received the LMU's doctoral sponsorship award.
2016 she was awarded the Europe Medal by the Minister of State Dr. Merk
In 2019, she was selected as one of the 50 most influential women in Europe in the field of cybersecurity
In 2020, she was awarded the silver medal of the city of Neubiberg, Germany
Her research focuses, among others, on detection and mitigation of cyber attacks, in particular so-called Advanced Persistent Threats, development of novel cyber defense approaches in the environment of network-based moving target defense, use of ML-based approaches in security event analysis, 5G and IoT, situational awareness and social analytics, software defined networks and quantum communication.
Universität der Bundeswehr München, Germany
As an exceptional campus university, we have a lot to offer our members: excellent conditions for bachelor's and master's studies in small groups with residential facilities directly on campus, a modern infrastructure – which promotes a lively and innovative research culture – as well as numerous opportunities for further education, leisure activities and sports facilities.
Talk.cybercni.fr
The Cyber CNI Lecture Series is a free monthly event that typically takes place on the last Wednesday of the month from 2pm to 3h30pm CET.
The event consists of a 45-minute expert presentation followed by a 45-minute discussion.
The Cyber CNI Speaker series aims to raise awareness and understanding of cyber security issues among all audiences. It aims to enable an ongoing dialogue between experts from industry and academia and the general public (citizens, families, small and large businesses, public organizations, etc.). All of us are concerned.
The events are broadcast live on Youtube (https://talk.cybercni.fr/) and LinkedIn, allowing worldwide remote participation – including a tool to participate in the discussion.
You can add the event calendar via ICS, webcal, HTML.
How the digital transformation is changing our lives
The COVID-19 pandemic has shown all of us the benefits of information technology. It allows us to work at a distance, to live at a distance, and most importantly, to keep in touch at a distance – with younger and older people, those closest to us, and even make new contacts.
Our society relies more and more on information and operational technologies. Examples include water, energy, heat and cooling supply, communications, healthcare, production and processing of goods, transportation, national security, banking, research and education, and food production.
What all these areas have in common is that they make intensive use of networked distributed computer systems. These systems can be attacked in many ways. This is no longer just a problem for computer "pros" because computer systems are essential to all of us. The effects of "cyber-attacks" range from power outages to the collapse of the health care or banking sectors.
Program and registration: https://talk.cybercni.fr/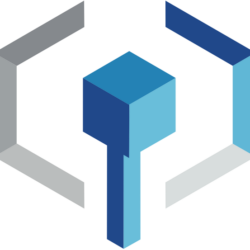 Latest posts by Speaker Series talk.cybercni.fr
(see all)