Nicolas Delcombel (PhD Student)
Contact
As anyone at the chair, you can reach me at surname@thisdomain.
My research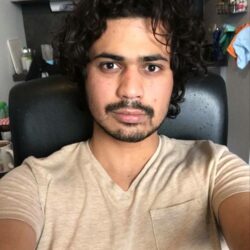 Latest posts by Nicolas Delcombel
(see all)
My publications
2016
Distributed smart space orchestration Journal Article
In: Proceedings of the NOMS 2016 - 2016 IEEE/IFIP Network Operations and Management Symposium, pp. 979–984, 2016, ISBN: 9781509002238.
2015
Information classification enablers Inproceedings
In: International Symposium on Foundations and Practice of Security, pp. 268–276, Springer 2015.
Security of Industrial Control Systems and Cyber Physical Systems, First Workshop, Cyber ICS 2015 and First Workshop, WOS-CPS 2015 Vienna Book
2015, ISBN: 9783319403847.
2014
Risks and Security Book
2014, ISBN: 9783319171265.
2013
Taking smart space users into the development loop: an architecture for community based software development for smart spaces Journal Article
In: Proceedings of the 2013 ACM conference on Pervasive and ubiquitous computing adjunct publication, pp. 793–800, 2013, ISBN: 9783901882562.
2009
0000
Ransomware ' s Early Mitigation Mechanisms Journal Article
In: 0000, ISBN: 9781450364485.
Special section on critical systems modelling and security Proceeding
Elsevier, vol. 47, 0000.