Cyber CNI 2021 fall Research Updates: revue of the year 2021
Revue of the year 2021 (Marc-Oliver Pahl)
The year 2021 was rich of activities. In this talk, our chairholder Marc-Oliver Pahl presents an overview of the most important activities of the year. The perfect possibility to catch up with the ecosystem of the chaire Cyber CNI.
About the cyberCNI.fr Research Updates
The cyberCNI.fr (https://cyberCNI.fr/) Research Update (Spring/ Fall) happens once per semester. It is the big status event of the chair Cyber CNI. All works around the chair (PhD students, PostDocs, Engineers, …) are presenting their progress, current works, and next challenges. There are vital discussions with the audience on the topics. It is the perfect opportunity for getting an overview on what is going on at the chair. From the spring 2022 event on, the Research Updates start with an industrial keynote of one of our partners. We also organize Research Update events at the partners of the chaire. If you are interested in hosting a research update at your company, please contact us early on.
Full Agenda :
08h15 Welcome (Marc-Oliver Pahl)
08h30 Revue of the year 2021 (Marc-Oliver Pahl)
09h40 Fabien Autrel, Update Platform (15+5min)
10h20 Awaleh HOUSSEIN MERANEH, T1 : Automated learning and handling of Cyber-Physical Attacks [PhD] [IMTA]
10h45 Léo LAVAUR, T9 : Federated learning for defending Cyber-Attacks [PhD] [IMTA]
11h10 Hassan CHAITOU, T4 : Optimisation du risque de sécurité pour l'apprentissage sur données de qualité hétérogène [PhD] [TP]
11h35 Nicolas DELCOMBEL, T2 : Cyber Sécurité en Réalité Virtuelle [PhD] [IMTA]
12h00 Anthony David, Immersive Cybersecurity [PhD] [IMTA]
12h25 Zeinab Ibr Ahim Rahal, T6 : Conception et évaluation de système cyber résilient ( resilience by design) [PhD] [TSP]
12h35 Closing (Marc-Oliver Pahl)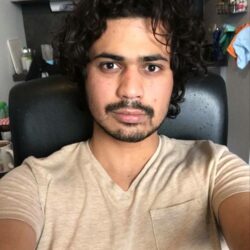 Latest posts by Nicolas Delcombel
(see all)