Sécurité en systèmes complexes
Simon Foley, IMT Atlantique, Rennes.
Les systèmes contemporains sont des arrangements complexes de frameworks, services et composants tiers. C'est à cause de cette complexité que des erreurs sont commises et que des menaces à la sécurité émergent. Malgré tous les efforts déployés, il demeure difficile de déterminer avec précision les objectifs de sécurité, d'identifier les menaces et de faire les contrôles de sécurité qui mitigent les menaces.
L'histoire de la sécurité des flux d'information en est un bon exemple : au cours de 40 années de recherche, il y a eu beaucoup de débats sur sa signification et comment ils pourraient être utilisés dans la pratique. S'il peut y avoir de telles variations par rapport à ce qui semble être un simple objectif de sécurité – empêcher les fuites d'informations sensibles – alors quel espoir avons-nous de définir ce que signifie la sécurité dans les systèmes contemporains ? Les professionnels de la sécurité évitent cela en définissant la sécurité en termes de catalogues de meilleures pratiques de contre-mesures qui atténuent les menaces. Cependant, avec un grand nombre de contrôles, cette approche opérationnelle devient elle-même complexe et il n'est pas toujours clair quel objectif de sécurité est atteint.
Pour aller plus loin :
Getting Security Objectives Wrong: A Cautionary Tale of an Industrial Control System
Getting Security Objectives Wrong: A Cautionary Tale of an Industrial Control System (Transcript of Discussion)
(Proceedings Security Protocols XXV, 2017), nous considérons cette question à propos des systèmes complexes sécurisés et nous suggérons qu'au lieu de définir explicitement la sécurité de manière déclarative ou opérationnelle, nous devrions considérer la sécurité d'un système en le comparant à d'autres dont la sécurité est jugée acceptable.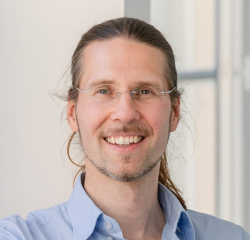 Latest posts by Marc-Oliver Pahl
(see all)