Hackathon : recherche sur la sécurité des systèmes cyber physiques.
Simon Foley, IMT Atlantique, Rennes
« Time-bounded collaborative events », comme les hackathons, les jams et les sprints, sont de plus en plus utilisés comme un moyen de réunir des groupes d'individus pour résoudre des problèmes. Au cours du premier semestre 2018, la Chaire, avec ses chercheurs d'IMT Atlantique, Telecom ParisTech et Telecom SudParis, a animé un hackathon scientifique pour développer un cas d'utilisation commun qui traverse différents projets de recherche dans la Chaire.
Le cas d'utilisation a été développé avec un système cyberphysique basé sur fischertechnik qui reproduit, à petite échelle, comment les systèmes de contrôle industriel modernes sont connectés au réseau informatique d'une organisation. Dans notre hackathon scientifique, les chercheurs ont expliqué leurs recherches, travaillé sur des questions et des solutions de recherche communes, appris et enseigné les uns aux autres les technologies pertinentes et développé des prototypes rapides.
Un article relatant notre expérience a été publié : S.N. Foley, F. Autrel, E. Bourget, T. Cledel, S. Grunenwald, J. Rubio Hernan, A. Kabil, R. Larsen, V.M. Rooney, K. Vanhulst. Science Hackathons for Cyberphysical System Security Research: Putting CPS testbed platforms to good use. ACM CCS Workshop on Cyber-Physical Systems Security and PrivaCy, 2018.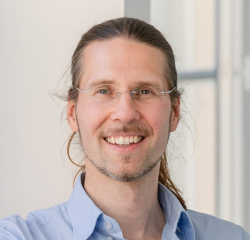 Latest posts by Marc-Oliver Pahl
(see all)