Wed, Jul 28, 2021, 17 CET I Hasan Ibne Akram, Matrickz, DE) – Automotive Cybersecurity – How to make millions in a $5.1B industry?
On Jul 28, 2021 at 5pm CET, Hasan Ibne Akram, CEO Matrickz GmbH, Germany, will talk about "Automotive Cybersecurity – How to make millions in a $5.1B market?".
You are cordially invited to join the free live stream on youtube and LinkedIn! To register and subscribe to the series announcements, just enter your mail address in the box on the left at https://talk.cybercni.fr/. Please share the link https://talk.cybercni.fr/2021-07 with your interested friends!
Abstract
According to a recent McKenzie Whitepaper Automotive Cybersecurity has been estimated to be a $5.1 billion industry in 2021.
This talk gives a brief history of Automotive Cybersecurity where it got started why it's necessary what are the challenges, what is the future of Cybersecurity and more importantly how in history Automotive Cybersecurity is going to be the enabler of technologies like Autonomous Driving Technology is like autonomous driving.
Moreover, it will show some tremendous opportunities that you guys can leverage and utilize in order to make millions or even billions in this massive industry.
Hasan Ibne Akram
Dr. Hasan Ibne Akram is a computer scientist, serial entrepreneur and the host of the Podcast "Autonomous Vehicle Safety & Security". He is specialized in Embedded Security and Machine Learning and currently working as the founding CEO of Matrickz GmbH, a company specialized in automotive software and security based in Munich.
He obtained his MSc degree in Computer Science in 2008 from Technische Universität Darmstadt and a PhD degree in Computer Science from Technische Universität München in 2013. Moreover, he has successfully participated in the Harvard Leadership Program at Harvard University, USA in 2016.
He has more than 11 years of experience in automotive industry and worked for two of the major German Automotive-OEMs as an external consultant. He has published a number of peer-reviewed papers and has received the I-Centric Best Paper Award in 2008.
Matrickz GmbH, Germany
Matrickz GmbH is a software development partner in the Automotive domain working for the Automotive OEMs and Tier-1 suppliers where dependability and quality takes its highest magnitude. As our day to day business we offer our clients supports at every stage of ECU software developments: starting from proof-of-concept (pre-development), requirement engineering, security & safety analysis, development, integration (e.g., AUTOSAR), testing & verification, and rollout. With our competencies and expertise, we not only work for our clients, rather work with our clients till we reach our shared goals.
Talk.cybercni.fr
The Cyber CNI Lecture Series is a free monthly event that takes place on the last Wednesday of the month from 5:00 pm to 6:30 pm.
The event consists of a 40-minute expert presentation followed by a 30-minute discussion.
The Cyber CNI Speaker series aims to raise awareness and understanding of cyber security issues among all audiences. It aims to enable an ongoing dialogue between experts from industry and academia and the general public (citizens, families, small and large businesses, public organizations, etc.). All of us are concerned.
The events take place in the Grand Amphithéâtre d'IMT Atlantique in Rennes (Cesson-Sévigné) and will be broadcast live on Youtube (https://talk.cybercni.fr/), allowing worldwide remote participation and including a tool to participate in the discussion.
How the digital transformation is changing our lives
The COVID-19 pandemic has shown all of us the benefits of information technology. It allows us to work at a distance, to live at a distance, and most importantly, to keep in touch at a distance – with younger and older people, those closest to us, and even making new contacts.
Our society relies more and more on information and operational technologies. Examples include water, energy, heat and cooling supply, communications, healthcare, production and processing of goods, transportation, national security, banking, research and education, and food production.
What all these areas have in common is that they make intensive use of networked distributed computer systems. These systems can be attacked in many ways. This is no longer just a problem for computer "pros", because computer systems are essential to all of us. The effects of "cyber-attacks" range from power outages to the collapse of the health care or banking sectors.
Program and registration: https://talk.cybercni.fr/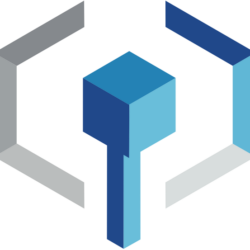 Latest posts by Speaker Series talk.cybercni.fr
(see all)