La Newsletter Cybersécurité n°3
Newsletter N°3 Décembre 2018
Le mot du Président
Territoire à la pointe de la cybersécurité, Rennes a accueilli du 19 au 22 novembre dernier la 3ème édition de l'European Cyber Week (ECW), événement à dimension européenne organisé par le Pôle d'Excellence Cyber et ses partenaires.
L'édition 2018 mettait à l'honneur la recherche et l'innovation Cyber, en particulier lors de la journée « inter-chaires » qui a rencontré un franc succès. C'est une occasion pour notre chaire « Cybersécurité des Infrastructures Critiques » (Cyber CNI) de marquer sa présence au sein de l'écosystème breton et plus largement national, mais aussi de mieux se faire connaître au sein et hors du Pôle d'Excellence Cyber (PEC), et auprès de l'ensemble des partenaires présents. Nous avons dans ce domaine beaucoup à gagner, et à améliorer.
Dernières actualités sur Chairecyber-cni.org
Cybersécurité & Intelligence Artificielle : peut-on dormir sur nos 2 neurones ?
Frédéric Cuppens & Nora Cuppens, IMT Atlantique, Rennes
Actuellement, on ne parle plus que d'Intelligence Artificielle et des applications de l'IA à la cybersécurité. Il est bon de rappeler que l'utilisation de techniques issues de l'Intelligence Artificielle pour la sécurité ne date pas d'hier. Déjà au début des années 80, des travaux de recherche proposaient d'appliquer diverses techniques d'IA au domaine de la détection d'intrusion telles que les réseaux de neurones, les approches immunologiques ou les algorithmes génétiques. Si on ne parlait pas encore de deep learning, on parlait déjà de data mining et de machine learning. Encore aujourd'hui, les résultats de ces diverses techniques pour la détection d'intrusion sont mitigés. Les IDPS (Intrusion Detection and Prevention System) commerciaux commencent seulement à combiner les approches classiques dites par signatures avec des méthodes d'analyse reposant sur l'apprentissage automatique. Cependant, le taux de fausses alertes (les fameux faux positifs) générées par ces produits reste élevé, voire extrêmement élevé selon de nombreux utilisateurs de ces produits. Par ailleurs, la capacité de ces produits à détecter de nouvelles attaques (les attaques dites zero-day, le graal de la détection d'intrusion) reste limitée, voire inexistante.
Résilience aux attaques par analyses préventives des défaillances d'origine malveillante et leurs impacts
Thomas Cledel, Doctorant, IMT Atlantique, Rennes
La résilience d'un système est sa capacité à assurer l'accomplissement de ses principales fonctions lorsque celui-ci fait face à des perturbations. Cette capacité a déjà fait l'objet d'études nombreuses, mais dans le cas plus spécifique de la résilience aux pannes. Cependant, l'utilisation de plus en plus massive d'objets connectés et la mise en réseau d'anciens équipements non sécurisés exposent les systèmes aux menaces provenant du cyber-espace.
Un hackathon scientifique pour la recherche sur la sécurité des systèmes cyber-physiques
Simon Foley, IMT Atlantique, Rennes
« Time-bounded collaborative events », comme les hackathons, les jams et les sprints, sont de plus en plus utilisés comme un moyen de réunir des groupes d'individus pour résoudre des problèmes. Au cours du premier semestre 2018, la Chaire, avec ses chercheurs d'IMT Atlantique, Telecom ParisTech et Telecom SudParis, a animé un hackathon scientifique pour développer un cas d'utilisation commun qui traverse différents projets de recherche dans la Chaire.
Comprendre l'expérience des personnes travaillant dans les Centres d'Opérations de Sécurité (SOC)
V. Rooney & S. Foley, IMT Atlantique, Rennes
L'initiative prise par la Chaire Cybersécurité vise à utiliser la recherche en psychologie appliquée pour comprendre l'expérience des personnes travaillant dans les Centres d'Opérations de Sécurité (SOC) en vue d'appliquer ces connaissances pour améliorer la manière dont les SOC peuvent fonctionner. L'accent est mis sur les personnes et vise à mieux comprendre l'expérience humaine de la technologie et des processus opérationnels connexes. Ainsi, plutôt que de considérer, par exemple, simplement la facilité d'utilisation des outils de sécurité, la recherche considère d'autres aspects de l'expérience humaine individuelle, tels que le sensoriel et l'intellectuel.
Techniques de réflexion pour atténuer les attaques cyber-physiques contre les systèmes SCADA
M. Segovia¹, A. R. Cavalli¹, N. Cuppens², J. Garcia-Alfaro¹ 1 Télécom SudParis – 2 IMT-Atlantique
Les systèmes cyber-physiques (CPS, de l'anglais « Cyber-Physical Systems ») intègrent des capacités informatiques et de communication aux environnements de production traditionnels. L'utilisation des technologies de type SCADA (de l'anglais « Supervisory Control And Data Acquisition ») joue un rôle important dans la construction des infrastructures critiques avec des CPS à l'échelle nationale. Des attaques cyber-physiques peuvent perturber ces systèmes, mettant ainsi en péril la sécurité des personnes, la réglementation environnementale et le travail industriel. Nos recherches en cours visent à résoudre les problèmes susmentionnés au moyen de techniques d'atténuation. L'objectif est d'optimiser la réponse de récupération. Ces travaux ouvrent la voie à la gestion de la résilience, en mettant l'accent sur les capacités de calcul et de communication des CPS pilotées par des technologies SCADA. Nous recherchons de nouvelles solutions capables de mettre en œuvre une dégradation progressive.
Diagnostiquer la sécurité et la sûreté dans un système de contrôle industriel
Edwin Bourget, Doctorant, IMT Atlantique, Rennes
Afin de répondre efficacement à un incident survenant dans un système industriel, il est fondamental d'avoir la meilleure compréhension possible de cet incident. Nous développons donc une capacité de diagnostic pour analyser un ensemble d'alertes levées par des agents du système. L'objectif est de fournir les informations requises par un décideur devant agir suite à un incident.
L'équipe de recherche et d'enseignement de la Chaire Cyber CNI et ses partenaires académiques et industriels vous souhaitent de belle fêtes de fin d'année.
| | |
| --- | --- |
| Depuis janvier 2016, la Chaire Cyber CNI de l'Institut Mines-Télécom développe des activités de recherche et de formation dans le domaine de la cybersécurité des infrastructures critiques. | |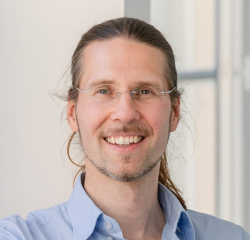 Latest posts by Marc-Oliver Pahl
(see all)