Crowdsourced AI-Supported IoT Data-Modeling (IM2021)
This research is presented at the IFIP/IEEE International Symposium on Integrated Network Management (IM), 17-21 May 2021 in Bordeaux, France that is held as a virtual event.
The paper is a follow-up from the paper M.-O. Pahl and G. Carle, "Crowdsourced Context-Modeling as Key to Future Smart Spaces," in Network Operations and Management Symposium (NOMS), May 2014.
Abstract
A central challenge of today's Internet of Things (IoT) remains interoperability. The IoT consists of entities that federate dynamically. Their software stacks interact by exchanging data. Data representations vary heavily between scenarios, domains, and vendors.
Interoperability requires common standards in data representation. Classical standardization typically takes time, and is domain-specific. This opposes the IoT with it various domains, vendors, and use cases.
This paper shows how Artificial Intelligence can help unifying IoT data models during creation. The solution consists of an open repository, an Eclipse-based editor frontend, syntax and semantics validation, and machine-learning supported tagging and completion of data models.
Different machine-learning algorithms are evaluated for their fit. The evaluation data set contains 1200 automatically converted data models from today's most relevant IoT data modeling initiatives: Project Haystack, IoTSchema, and BrickSchema.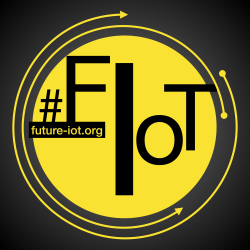 Latest posts by Future-IoT Science Blog
(see all)