Wed, Mar 31, 2021, 17 CET I Sylvain Guilley (Secure-IC) – Addressing security breaches through trusted data management
March 31, 2021, at 17h CET, Sylvain Guilley, co-founder and CTO at Secure-IC, France, will give a talk on "Addressing security breaches through trusted data management".
You are cordially invited to join the free live stream on youtube! To subscribe to the link, and the series announcements, just enter your mail address in the box on the left.
Abstract
This talk will explain how current security breaches, such as data leaks, sabotage and even large-scale ransom attacks, can be addressed through a "trusted data management" approach.
Topics will be covered encompass :
– End-to-end security for IoTs, from chip to cloud via edge
– DevSecOps (Development – Security – Operations) tool chain, security left shift and pre-silicon certification
– Lifecycle management, example of transitioning to Post-Quantum Cryptography
– Security improvements with Artifical Intelligence on chip
– Trends in different markets: industry 4.0, automotive, marine, government.
Sylvain Guilley
Sylvain Guilley is the co-founder and CTO at Secure-IC.
Sylvain is also professor at Télécom Paris, research associate at École Normale Supérieure (ENS), and adjunct professor at the Chinese Academy of Sciences (CAS, Beijing).
His research interests are trusted computing, cyber-physical security, secure prototyping in FPGA and ASIC, and formal / mathematical methods.
Since 2012, he organizes the PROOFS workshop (http://www.proofs-workshop.org/2020/), which brings together researchers whose objective is to increase the trust in the security of embedded systems.
Sylvain is also lead editor of international standards, such as ISO/IEC 20897 (Physically Unclonable Functions), ISO/IEC 20085 (Calibration of non-invasive testing tools), and ISO/IEC 24485 (White Box Cryptography). He is leading the topic "High Level Principles for Design & Architecture" in the editing team of TR68 (Autonomous Vehicules—Singapore, Standards Development Organisation), and is member of the French BNA (Bureau de Normalisation de l'Automobile).
Sylvain is associate editor of the Springer Journal of Cryptography Engineering (JCEN). He has co-authored 250+ research papers and filed 40+ invention patents. He is member of the IACR, the IEEE and senior member of the CryptArchi club.
He is an alumnus from École Polytechnique and Télécom Paris.
Secure – IC
With presence and customers across 5 continents, Secure-IC is the rising leader and only global provider of end-to-end cybersecurity solutions for embedded systems and connected objects. Secure-IC provides patented cutting-edge protection technologies to the electronic industries. Secure-IC's integrated Secure Elements are embedded in millions of chips for smartphones, laptops, automobiles, smart meters, passports and more.
With more than 70 employees, Secure-IC is headquartered in Rennes (French Brittany), has a R&D office in Paris, and subsidiaries in Singapore, Tokyo and the Silicon Valley. Our mission is to partner with our clients throughout and beyond the integrated circuit design process to provide them with the best-of-breed security expertise, solutions and technologies. Therefore, Secure-IC is highly committed in its research community to analyze upcoming threats, explore innovative solutions, and support the work of standardization bodies. Our research activities also benefit our partners through trainings or closer collaborations on specific topics.
talk.cybercni.fr
The Cyber CNI Lecture Series is a free monthly event that takes place on the last Wednesday of the month from 5:00 pm to 6:30 pm.
The event consists of a 40-minute expert presentation followed by a 30-minute discussion.
The Cyber CNI Speaker series aims to raise awareness and understanding of cyber security issues among all audiences. It aims to enable an ongoing dialogue between experts from industry and academia and the general public (citizens, families, small and large businesses, public organizations, etc.). All of us are concerned.
The events take place in the Grand Amphithéâtre d'IMT Atlantique in Rennes (Cesson-Sévigné) and will be broadcast live on Youtube (https://talk.cybercni.fr/), allowing worldwide remote participation and including a tool to participate in the discussion.
How the digital transformation is changing our lives
The COVID-19 pandemic has shown all of us the benefits of information technology. It allows us to work at a distance, to live at a distance, and most importantly, to keep in touch at a distance – with younger and older people, those closest to us, and even making new contacts.
Our society relies more and more on information and operational technologies. Examples include water, energy, heat and cooling supply, communications, healthcare, production and processing of goods, transportation, national security, banking, research and education, and food production.
What all these areas have in common is that they make intensive use of networked distributed computer systems. These systems can be attacked in many ways. This is no longer just a problem for computer "pros", because computer systems are essential to all of us. The effects of "cyber-attacks" range from power outages to the collapse of the health care or banking sectors.
Program and registration: https://talk.cybercni.fr/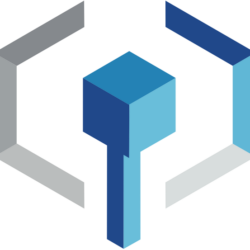 Latest posts by Speaker Series talk.cybercni.fr
(see all)