Marc-Oliver Pahl (Professor, Chairholder)
Contact
Like all chair members, you reach me at surname@this domain.
Email policy
I receive a lot of email per day. Therefore, unluckily I cannot read all of them. If you do not receive an answer within 2 days, please feel free to recontact me as it is likely that I did not see your email.
Availability
You can see my current availability here.
Attention: do not consider any appointment confirmed where you did not receive a calendar invite from me.
---
About me
---
My research
My research domain is cybersecurity. I follow a holistic multi-disciplinary approach, including the areas security-by-design, continuous monitoring and data analytics for anomaly detection, (semi-) automated defence for increasing resilience, and human-in-the-loop with multi-modal 3D interfaces.
Some keywords are: cybersecurity, security-by-design, digital twins, anomaly detection, semantics, microservices, middleware, access control, authentication, authorization, certificate-based security, end-to-end security, secure middle, peer-to-peer.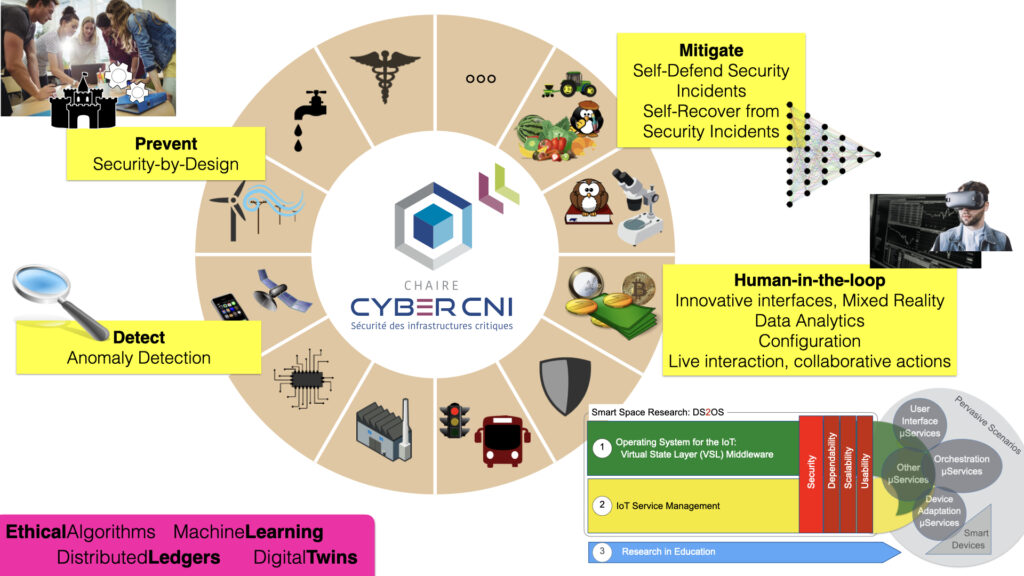 My publications
---
My students
I am continuously supervising students since 2008. I supervised more than 150 Master- and Bachelor theses, 5 PhD theses at Tu Munich, and 6 PhD theses at IMT Atlantique.
My teaching
I am teaching continuously at universities since 2003. I received multiple awards for my teaching including the 2013 Ernst Otto Fischer teaching award for excellent teaching and the 2020 supervisory award for excellent PhD supervision, both from Technical University of Munich.
Lighthouse activities are:
The following table gives an overview on my teaching activities: