Job offer: Team Assistant
Find the offer as PDF here. Find all current job openings here.
We are looking for an outstanding team assistant to strengthen our team. We offer dynamic environment and the best team 🙂 This position is to be filled as soon as possible. Prolongation will be possible.
Context – the environment you will be working in
Cybersecurity for Critical Networked Infrastructures (Cyber CNI) is an industrial research chair. The Cyber CNI Chair at IMT Atlantique is devoted to research, innovation, and teaching in the field of the cybersecurity of critical infrastructures, including industrial processes, financial systems, building automation, energy networks, water treatment plants, transportation.
The chair currently hosts 10 PhD students, 4 PostDocs, 2 engineers, and 2 internship students. 11 Professors are associated with the chair at different institutions. The industry partners of the second funding round are Airbus, Amossys, BNP Paribas, EDF, Nokia Bell Labs, and SNCF.
Brittany is the cybersecurity region number 1 in France. The chair Cyber CNI is strongly embedded in the cybersecurity ecosystem through its partnerships with the Pôle d'Excellence Cyber (PEC) and the Brittany Region. The chair provides a unique environment for cybersecurity research with lots of development possibilities. For more info : https://cybercni.fr
Scope – What we are looking for
We are looking for a team assistant to support the chairholder in the day-to-day organization of the chair. We are a young team with very nice team spirit. We are looking for someone who is highly motivated and eager to optimize processes, who can communicate with different actors including researchers and communicators from our industrial partners and our staff consisting of students, PostDocs, Engineers, and Professors. It is important for us that the team assistant is responsible, and self-organized.
We are looking forward to receiving you as a valuable and valued team member!
The following listing gives you an idea of skills and requirements. If you are skilled and motivated, even if you do not have experience in the concrete actions, please apply and mention how you plan to acquire the missing competencies.
Personality
curiosity and motivation to work in a dynamic research environment.
excellent communication skills
a talent in organizing and motivating people
responsible and get-it-done attitude with a talent for optimizing workflows
Tasks
administrative support

student contracts/ recruitment/ job offers
budget follow-up, public orders, travel organization
planning and organization of events (e.g. summer schools, hackathons, research days)
management of appointments (e.g. presentations, organizational meetings, steering committees) – support of research project proposals (e.g. Horizon Europe, ANR, Cominlabs)
support in project management

website updating, communications via blog posts, social media, and emails
Tools
wordpress for the website
excel/ word/ Open Office
doodle, framadate, MS Exchange calendar / Zimbra
LinkedIn, twitter
if you already bring some skills in the following areas, this is great, if not you can acquire them: youtube, videoediting
Languages
french written and spoken
at least intermediate skills in english written and spoken
Application process: Application deadline: 30.8.2021, 3pm CEST
Please send an email with one (1) PDF including:
a motivational letter, covering your experience and ideas to implement the mentioned tasks
a statement on how you think you could support us in the above mentioned tasks and why you are the best for the job
your CV
your diploma and references
contact addresses (mail and phone) of 1-3 people we can contact to inquire information about you and at reference letters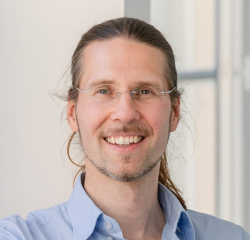 Latest posts by Marc-Oliver Pahl
(see all)