NOMS 2021 Experience Session Co-Chair Award
At the occasion of the Network Operations and Management Symposium (NOMS) 2023, Marc-Oliver Pahl received the Experience Session Co-Chair Award from the general chair Olivier Festor, University of Lorraine, France. Our chairholder Marc-Oliver Pahl is supporting the Network Operation and Management Symposium for many years. In 2021 he had the honour to serve as Experience Session Co-Chair together with Rémi Badonnel, Telecom Nancy – University of Lorraine, LORIA/INRIA, France.
The participation as volunteer in scientific events is an important pillar of the work of the chaire. It ensures visibility in the community and visibility of the community. The NOMS community is especially interesting for the chair as it covers systematic management of critical infrastructures. Marc-Oliver Pahl pushes cybersecurity in this community for many years.
A propos Network Operations and Management Symposium (NOMS)
IM 2021 focuses on "Intelligent Management of Open and Highly Programmable Networks". During an entire week, there will be presentations, demonstrations, panels, keynotes, and multiple online networking opportunities addressing beyond the state of the art approaches and technical solutions for novel management paradigms to deal with the numerous emerging management issues in future infrastructures and services. IM 2021 received a total of 236 submissions from 40 countries. After a rigorous peer-review process, the Technical Program Committee (TPC) accepted 46 articles as regular papers. Several short papers, posters, demonstrations, experience papers, and Ph.D dissertations complement the program. The submissions and reviews were analyzed and discussed in-depth during an intense and enriching online TPC meeting, where the final paper selection took place. The result of this process is an exceptional technical program consisting of 12 technical sessions focusing on the latest research results on all hot topics in the areas of network intelligence and automation, SDN and network virtualization, edge computing, networking and intelligence, programmable data planes, clouds and microservices, performance management, wireless/radio networks, fault management, IoT, and security. The technical program is enriched by five Keynotes, three panels sessions, and one Distinguish Expert Panel that provide a broad forum for attendee participation. Furthermore, 6 workshops on emerging topics in management complete the conference.
Thanks to our amazing Organising Committee and with the support of our sponsors and supporting associations and communities, IM 2021 proposes an outstanding program with provides opportunities that cannot be found elsewhere to gain new insights, have stimulating discussions, exchange ideas, and network with international experts in this highly relevant and exciting field.
Toufik Ahmed and Olivier Festor, General Co-chairs, IFIP/IEEE IM 2021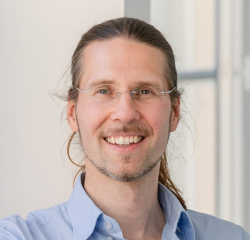 Latest posts by Marc-Oliver Pahl
(see all)