The industrial chair Cyber CNI Hosts Successful Fall Research Update on Cybersecurity at Airbus Defense and Space
[Rennes, 15/11/2023] – Institut Mines-Télécom's industrial chair Cybersecurity for Critical Networked Infrastructures (cyberCNI.fr) held its bi-annual "Research Update" event on November 9, 2023, at the Airbus Defense and Space facility in Elancourt. The event brought together key industry members, experts, and researchers to discuss the latest advancements in cybersecurity for critical networked infrastructures.
The event kicked off with a warm welcome from Serge Maurice, President of the chair and Director of operational relations and defense at Airbus CyberSecurity France, setting the stage for an insightful day of presentations and discussions. Paul-Emmanuel Brun, Innovation & R&T Program Leader at Airbus CyberSecurity France, delivered a comprehensive keynote providing a 360° overview of Airbus' cybersecurity activities.
Chairholder Marc-Oliver Pahl then outlined the chair's strategy and reported on ongoing activities, paving the way for scientific presentations across three key research axes: Security-by-Design, Anomaly Detection/Mitigation, and Human-in-the-loop.
The fall update featured a revamped format, with short plenary pitches followed by an extended poster and demo session. This innovative approach fostered increased engagement and lively discussions among participants. The restructuring also introduced smaller think tank groups, focusing on idiomatic use cases related to current research streams, offering a platform for in-depth discussions on industry challenges and academic insights.
"We are thrilled with the success of this Research Update," said Marc-Oliver Pahl. "The new format allowed for a more interactive and collaborative environment, facilitating valuable exchanges between industry and academia. Our gratitude goes to Airbus for their outstanding organization and to all participants for contributing to the event's success."
The event showcased the latest research, including topics such as secure remote updates, distributed ledgers, software supply chain security, anomaly detection, federated learning, virtual reality for cybersecurity, and more. The chair looks forward to incorporating the insights gained during the event into its daily operations in collaboration with industry partners.
For more information about the industrial chair Cybersecurity for Critical Networked Infrastructures (Cyber CNI) and its research initiatives, please visit https://cyberCNI.fr.
About the industrial chair Cybersecurity for Critical Networked Infrastructures (Cyber CNI)
The chair Cyber CNI is a leading authority in Cybersecurity for Critical Networked Infrastructures. Founded in 2016, it is one of the oldest and currently the largest industrial chair dedicated to cybersecurity in France. The Chair's current partners are Airbus, BNP Paribas, EDF, SNCF and the Brittany region. The Chair is a member of the Pôle d'Excellence Cyber and plays a very active role in the cyber ecosystem in France and internationally. With a commitment to advancing cybersecurity for critical networked infrastructures, the Cyber CNI chair collaborates with industry leaders, researchers, and experts to drive innovation and address the evolving challenges in the field.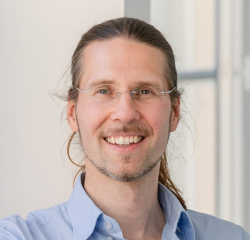 Latest posts by Marc-Oliver Pahl
(see all)