"Switched-based Control Testbed to Assure Cyber-Physical Resilience by Design" publié à SecCrypt 2022
Notre doctorante Mariana Segovia (TSP, Post-Doc 1 : Jumeaux numériques et cyber résilience) participera au 19e « International Conference on Security and Cryptography » (SECRYPT 2022) qui se tiendra du 11 au 13 juillet 2022 à Lisbonne (Portugal). Vous trouverez plus d'informations sur la conférence ici : https://secrypt.scitevents.org/
Cet événement a pour but de solliciter des soumissions de la part du monde universitaire, de l'industrie et du gouvernement présentant des recherches novatrices sur tous les aspects théoriques et pratiques de la protection des données, de la confidentialité, de la sécurité et de la cryptographie.
C'est dans ce cadre qu'Awaleh présentera sa communication :
Full paper Mariana Segovia, José Rubio-Hernan, Ana R. Cavalli, & Joaquin Garcia-Alfaro, "Switched-based Control Testbed to Assure Cyber-Physical Resilience by Design"
Voici l'abstract :
Cyber-Physical Systems (CPS) integrate control systems engineering, computer science, and networking to control a physical process. The main challenge after detecting malicious actions in a CPS is to choose the correct reaction that the system has to carry out. In this paper, we propose a deployment platform for cyber- physical configurations evaluation to satisfy cyber-physical resilience properties. Experimental testbeds are crucial to analyze new proposals. For this reason, we discuss some actions for the development of a replicable and affordable cyber-physical testbed for training and research. The architecture is based on real-world components. This solution combines diverse parameters that come from cyber and physical layers.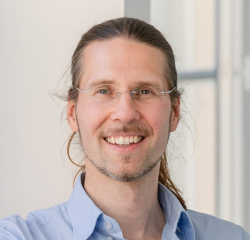 Latest posts by Marc-Oliver Pahl
(see all)