We won an Horizon Europe project: CyberSecDome
The CyberSecDome project, led on the IMT Atlantique side by Marc-Oliver Pahl, has been accepted under the extremely competitive European call for projects "Improved monitoring of threats, intrusion detection and response in complex and heterogeneous digital systems and infrastructures" (HORIZON-CL3-2022-CS-01). Within this framework, CyberSecDome will integrate advanced virtual reality to extend the capabilities of security solutions, with the aim of enhancing the security, privacy and resilience of digital infrastructure. This project will last 36 months, a summary of which can be found below.
The project is funded with 6 MEUR overall. It is a follow-up activity of the TRUE-VIEW project funded by the German-French Academy for the industry of the Future. TRUE-VIEW was a so-called SEED project with the goal to attract third party funding. The works allowed to develop the technology of immersive interfaces for cybersecurity further, resulting in this opportunity between IMT, TUM and several other European partners.
For the chaire, the project also is a big success regarding the joint application for funding with chair partners. Following their very successful work at the chaire, Airbus and IMT Atlantique will collaborate once again in this context.
Partenaires
MAGGIOLI SPA
TECHNISCHE UNIVERSITAET MUENCHEN
AIRBUS CYBERSECURITY SAS
ATHENS INTERNATIONAL AIRPORT S.A.
EIT DIGITAL
ORGANISMOS TILEPIKOINONION TIS ELLADOS OTE AE
INSTITUT MINES-TELECOM (IMT Atlantique)
LINKOPINGS UNIVERSITET
AEGIS IT RESEARCH GMBH
SECURITY LABS CONSULTING LIMITED
EREVNITIKO PANEPISTIMIAKO INSTITOUTO TILEPIKONONIAKON SYSTIMATON
CYBERALYTICS LIMITED
IOTAM INTERNET OF THINGS APPLICATIONS AND MULTI LAYER DEVELOPMENT LTD
Abstract
Organisations across the sectors are significantly benefited with the digital transformation to support evolving business models, services and customer experience. Despite of the benefits of Digital Infrastructure adoption, there are numerous security challenges that could pose any digital disruption and risks for the critical service delivery and overall business continuity. There is a need to understand the overall digital infrastructure context and analyse and predict the possible threats and incident in real time so that quick and accurate responses can be taken into consideration for ensuring resilience of service delivery. Additionally, collaborative response and sharing of threat intelligence information is necessary to create overall awareness and increase the response capability of all stakeholders within the ecosystem. In this proposal, CyberSecDome project will integrate advanced virtuality reality to extend the capability of the security solutions aiming to enhance security , privacy and resilience of the Digital Infrastructure. The project will consider AI enabled security solutions to provide a better prediction of cybersecurity threats and related risks towards an efficient and dynamic incident management and optimise collaborative response among the stakeholders within the Digital Infrastructure ecosystem. CyberSecDome project is built on a collaboration of 15 organisations from 6 EU member states (IT, DE, IE, SE, EL, CY) and 2 affiliated countries (UK, CH) which is composed by 5 industrial partners , 6 scientific partners and 5 SMEs. The project will be coordinate by MAGGIOLI SPA one of the industry partners who has extensive experiences in designing and managing national and international R&D projects.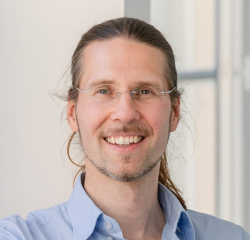 Latest posts by Marc-Oliver Pahl
(see all)